About
Hi! I'm Hope - the crafting queen behind hip hope hoorah. Learn more about me, my wonderful production team, and our commitment to support small, local, female-owned businesses below.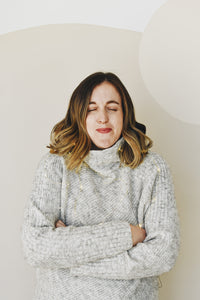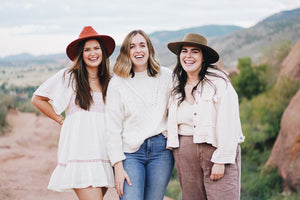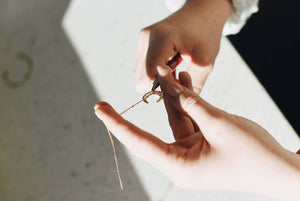 I'm so glad you're here! 
I've been crafting for as long as I can remember - whether it was learning to sew by hand with my grandmommy, making mosaics or doing crafts on the porch with my mom in the summertime. 
hip hope hoorah started when I was in high school with an idea sparked from a family friend. Since then, I've been creating gifts and selling them to family and friends. 
While living in Colorado for a couple of years, I fell in love with the outdoor lifestyle of the Southwest. I decided to start designing jewelry that was versatile and stylish, while being inspired by the vibrant colors of the area. I love sitting down, working with my hands and creating new patterns and pieces.
I tragically lost my beloved scruffy quality control assistant, Lola. Her adventurous spirit lives on in me and I will carry her memory with me forever. Our newest employee, Enzo, is hard at work training for Lola's role at hip hope hoorah. He sure has big paws to fill! We look forward to having a lifetime of adventures together, and cannot wait to share the stories with you. 
In addition to Enzo, our team continues to grow. We welcomed Sarah and Tori to the team, and look forward to you meeting them at future events. Supporting other small, local and female-owned shops is super important to me, and all of our pieces continue to be handmade by our team of women here in the United States. 
Making jewelry and seeing how people incorporate it with their own, personal style brings me so much joy. I hope you love wearing these pieces as much as I love creating them. 
xo
Hope